Copy Files to Azure Blob
Azure Blob Storage is Microsoft's object storage solution for the cloud. Blob Storage is optimized for storing massive amounts of unstructured data. Unstructured data is data that doesn't adhere to a particular data model or definition, such as text or binary data.
GS RichCopy 360 Enterprise eases up the migration, copy, backup process to Azure Blob Storage due to its native integration.
The video above shows how to set up a copy job to Microsoft Azure Blob storage using GS RichCopy 360 Enterprise.
How To Transfer Your Files From Local Drive To Azure Blob
1) Open the program , select Jobs (1) then choose "Create New Job" (2)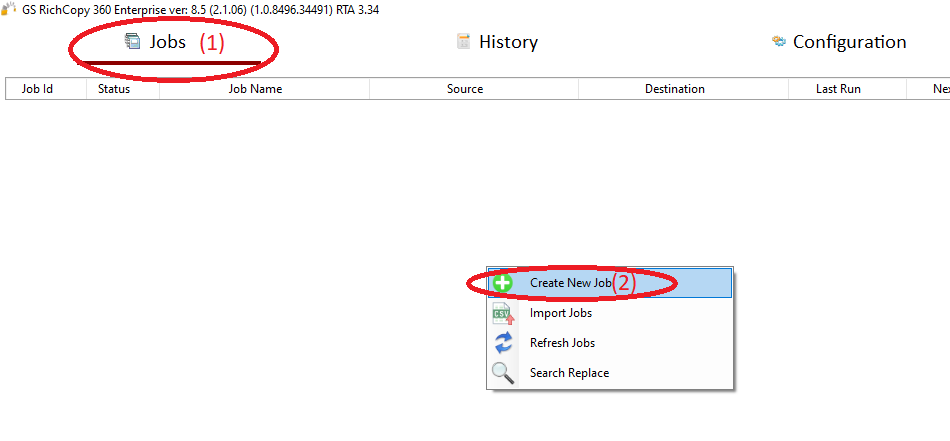 2) Choose "No, Choose this option for cloud storage, TCP Copy or advanced options" (1) , then click "Finish" (2)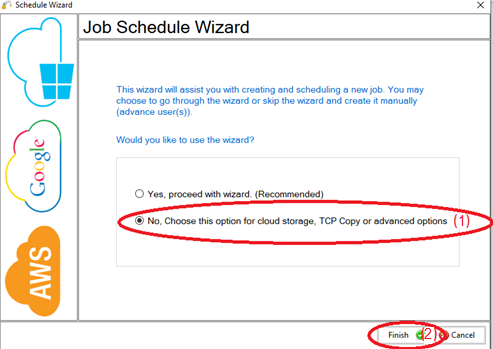 3) Name the job (1), Source type "Local/Drive/Network"(2), click "Select Folder"(3), Browse and choose your folders/files (4), then choose "OK" (5)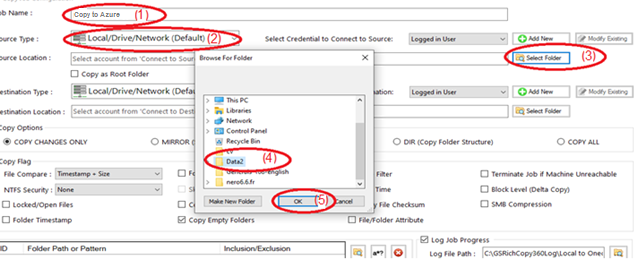 4) From Destination type , choose "Azure blob" (1)
5) Choose "Add new"(1) to add the Azureaccount , write any name for this account (2) , enter the secret account name (3), enter the secret password (4), then click "Save" (5)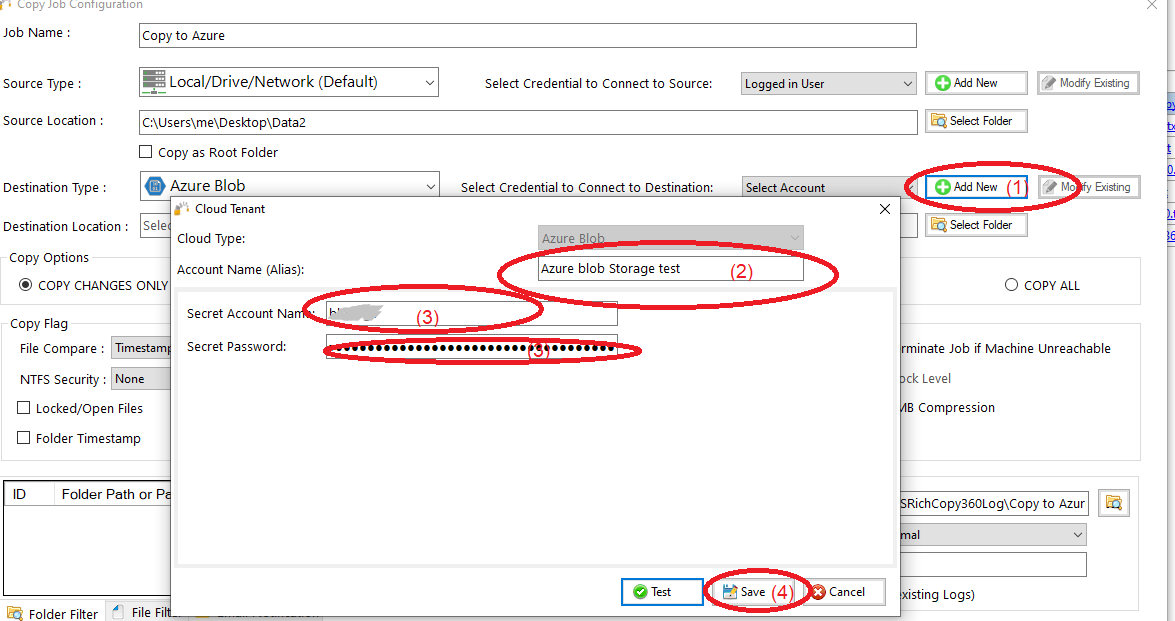 6) Click "Select Folder" (1) , choose the destination folder (2) , click "OK" (3) , then click "Save" (4)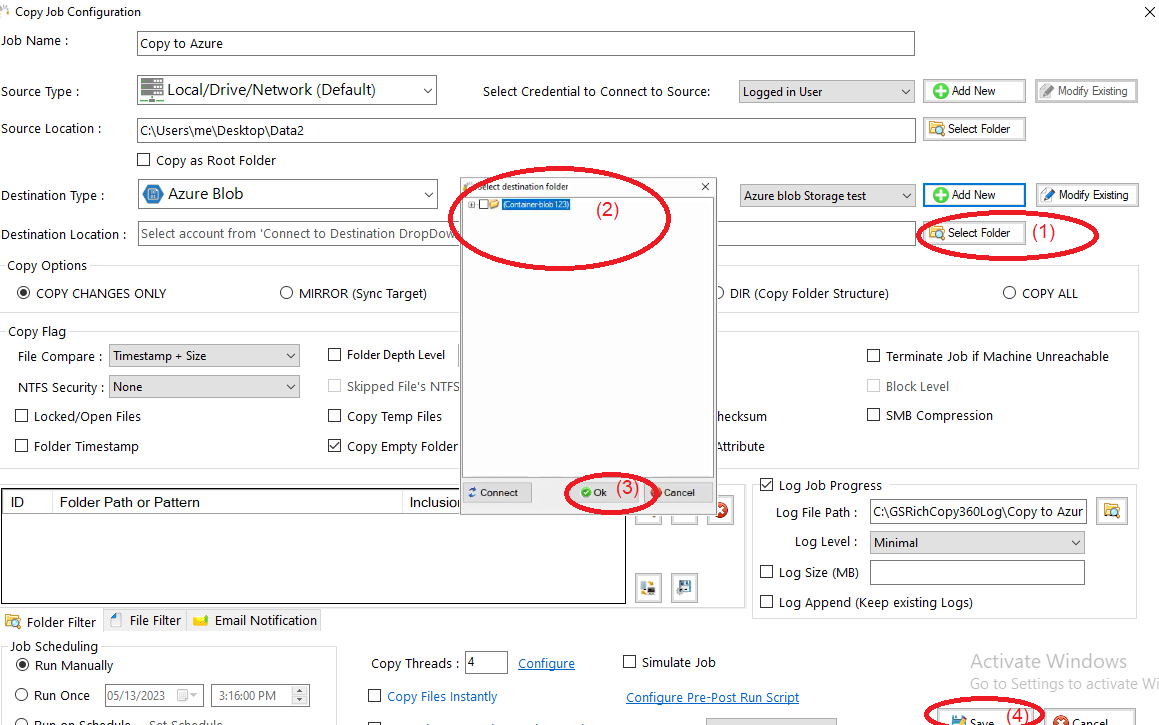 7) Your job will be created as below, Right Click on the job and then choose "Start Selected Job" (1) to run the job