Copy Files to Exoscale
Object Storage has become increasingly in demand since Amazon AWS S3 became a standard for object storage. With many cloud storage providers adopting it as a standard protocol, it has become a crucial protocol to support.
GS RichCopy 360 Enterprise supports all S3 compatible storage providers regardless if they are deployed on-prem or in the cloud. In the video above, we show how to copy to Exoscale Object Storage, which is a reputable cloud provider using an S3 compatible storage option.
To copy to S3 compatible storage (often referred to as bucket), five things are needed:
- S3 bucket
- S3 Access Key
- S3 Secret Key
- S3 Endpoint
- Read\Write permissions to be granted (via policy or explicitly) to the S3 Access Key to access the S3 bucket.
How To Transfer Your Files From Local Drive Exoscale
1) Open the program , select Jobs (1) then choose "Create New Job" (2)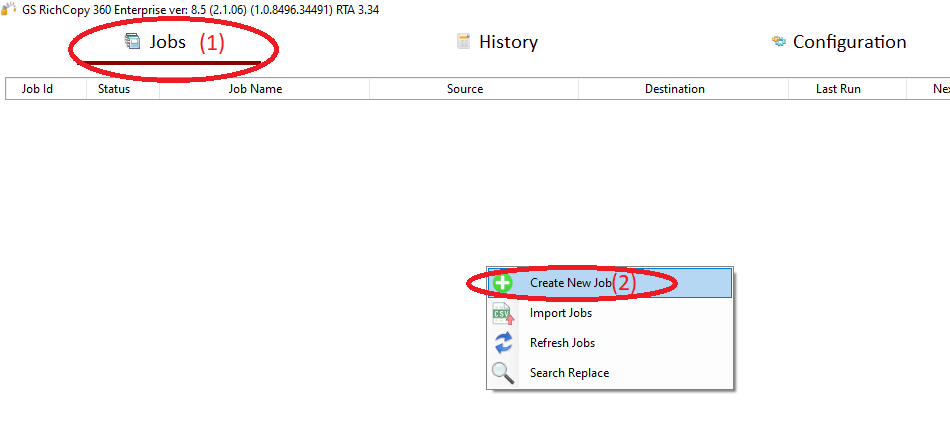 2) Choose "No, Choose this option for cloud storage, TCP Copy or advanced options" (1) , then click "Finish" (2)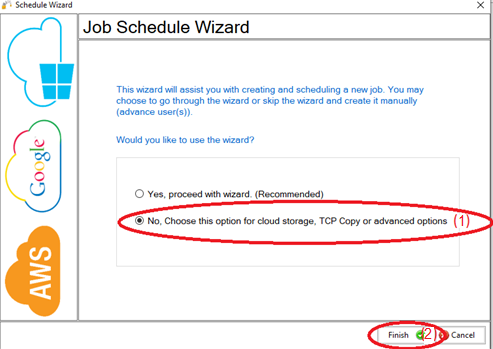 3) Name the job (1) , Source type "Local/Drive/Network" (2) , click "Select Folder" (3) , Browse and choose your folders/files (4) , then choose "OK" (5)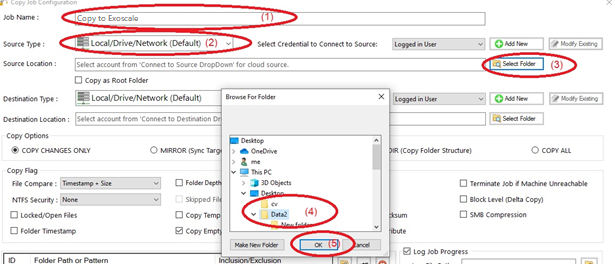 4) From Destination type , choose " S3 Compatible Storage" (1)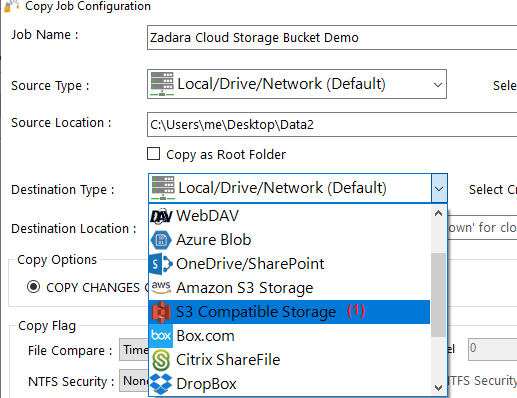 5) Choose "Add new" (1) to add the Exoscaleaccount , write any name for this account (2), enter the S3 access key (3), enter the S3 secret key (4), enter the endpoint Url (5), then click "Save" (6)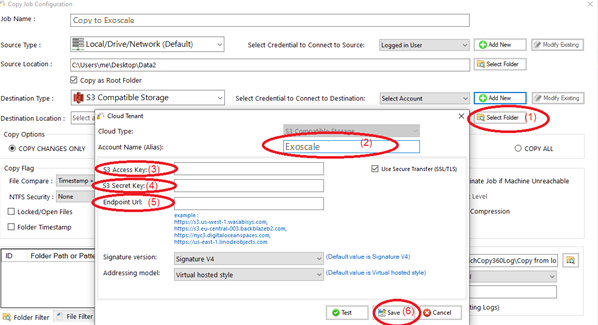 6) Click "Select Folder"(1) , choose the destination folder (2) , click "OK"(3) , then click "Save"(4)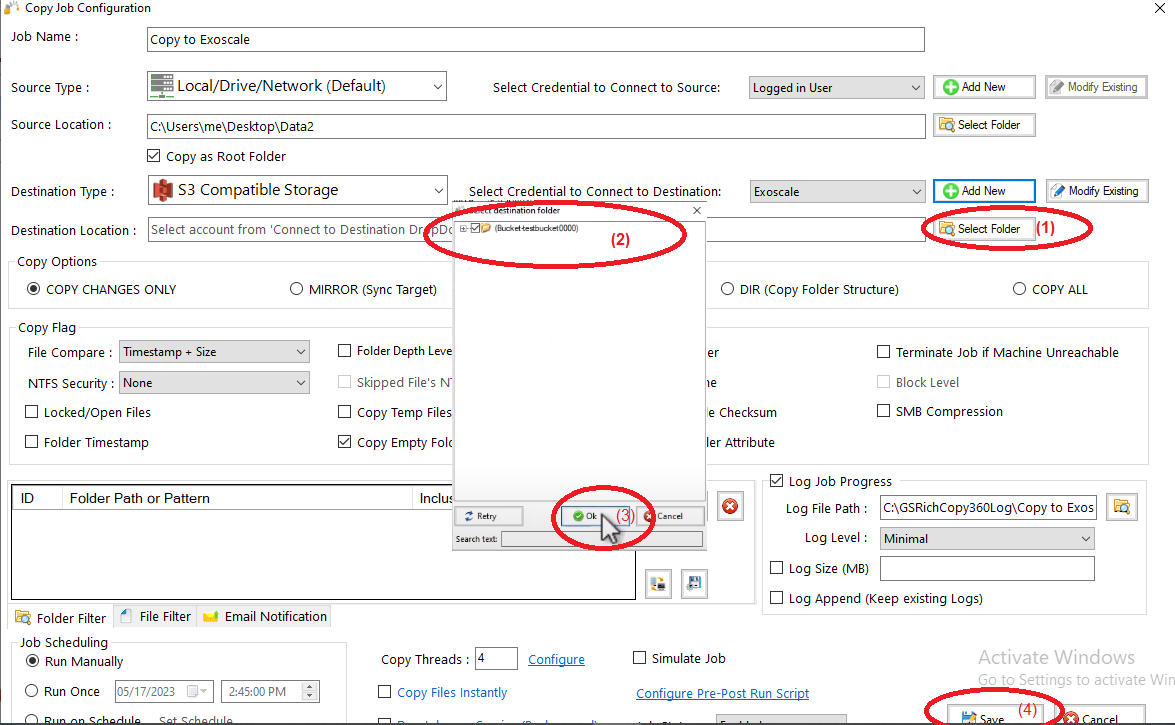 7) Your job will be created as below, Right Click on the job and then choose "Start Selected Job" (1) to run the job